Travel Manager – Software for Travel Agents
Overview
Travel Manager will manage the day-to-day operations of a Travel Agent, making your business easier to run and allowing your staff to deal with your customers more efficiently.
Our objective is to provide Travel Agents with a system, which is both simple to use and flexible enough to meet the changing needs of your business.  We put great emphasis on the needs of our customers and our software is constantly improving and growing based on customer suggestions.
Travel Manager will benefit any Travel Agent regardless of size and has functionality for both Retail and Corporate Travel Agents.
We have been providing software to Travel Agents since 1999 and during this time our Travel Manager product has grown considerably based on customer suggestions in addition with keeping up to date with industry requirements.  We remain fully committed to our customers going forward.
Travel Manager will replace a manual filing system and streamline your front office operation.  It will also provide your back office function with detailed information and analysis of your business, which are not possible with a manual system.
Travel Manager is fully compatible with Windows 10/11.
Key Features
Booking Database
Each booking is entered into the system.  When you need to retrieve a booking to record a payment or to make an enquiry, you can do so instantly without the need to look for a paper file.  The system prints confirmation invoices and receipts for your customers.
Ticket Download (Amadeus, Worldspan & Galileo)
Service Charges
Gift Vouchers
The system handles the issuing and tracking of Gift Vouchers with several reports available including a list of Gift Vouchers outstanding.
Mail Merge Letters
VAT
Travel Manager will allow you to manage your responsibilities for VAT.  VAT is automatically calculated and recorded for each booking under the three VAT Schemes:
TAMS VAT
VAT on Agent Commission
VAT on Service Fees
There are a number of reports available which analyse your VAT liability and make preparing your VAT Return a very easy task.
Reports
There are over 50 reports instantly available.  Some of these reports are designed to be used daily (e.g. Cash List, Balances Due, Tour Operator Payments Due) and some are useful whenever you require a more detailed analysis of your business performance and profitability.
The system also allows you to obtain very useful marketing information.  For example you can obtain a list of customers who traveled on a particular type of holiday within specific dates and print a standard letter for each one.
Price
Travel Manager is provided on an Annual Licence Fee basis with various options depending on the number of users and the modules required.  The Annual Licence Fee also includes product support.  Please contact us to discuss your requirements.
We are very pleased with the Mercury Software package.  It certainly has made our life so much easier and our only regret is that we did not get the package in years earlier.

We have been using Travel Manager from Mercury Software since 2003 and we find it to be reliable, functional and full of features that are designed to make the work of the Travel Agent as easy as possible.  The system is constantly updated by Mark and his team who are always at the other end of the phone to provide support.
During the introduction of the VAT regime in Ireland, Mark was incredibly efficient and forward thinking in his adaption of Travel Manager to deal with this issue months before it was introduced.
Mark is also very open to suggestions and able to make adjustments to the system to suit individual Agents needs.
The Accounts software that accompanies Travel Manager is well integrated with the back office system and provides for all of our needs.  I have no hesitation in recommending this product.
We have been using the Travel Manager software for many years and have no hesitation in recommending it to any company.  It has served and continues to serve our needs extremely well and as our business has grown we have been able to adapt the system to our changing needs.  Mark and his team provide a first-class service and unlike larger companies, they listen to your requirements and provide speedy solutions that work.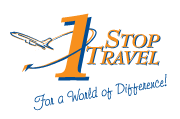 We have been dealing with Mark and Mercury Software for a number of years, and we are very happy not just with the product, but also with the technical support and ease of access to Mark when questions of an urgent nature arise.  Mark has always been very happy to listen and to facilitate enhancements to the Mercury product if and when the need arises.  We find that the Mercury system gives us greater control over all aspects of each booking with numerous reports and management options available together with a very professionally presented invoice for our customers.  All in all we are very happy with the Mercury product.